Final Men's Night of the Season


Please click here to view the Final Men's Night Draw and Hole Assignemnts for Thursday, September 7th.  Please remember that it is a shotgun start beginning at 5:15pm, so please plan on being here by 4:45pm, and ready to start right on time.
Our On-Line Pro Shop Is Now Live
The Landings Golf Course in one of Kingston's largest golf equipment retailers, and now you can shop our amazing selection of items from the comfort of your home.  Simply visit thelandingsproshop.com, and you will see our entire in-stock selection of clubs, balls, shoes, bags and much, much more.
And for Father's Day, we are offering a special Promo Code to help you save money on the perfect gift for the dad in your life.
Promo Code: Father10 gives you 10% OFF in-stock golf balls and equipment, including drivers, fairway woods, hybrids, wedges and putters
Promo Code: Father20 gives you 20% OFF in-stock shoes, golf bags, apparel, and GPS/Range Finder units.
Visit thelandingsproshop.com today
2023 Golf Season Information Now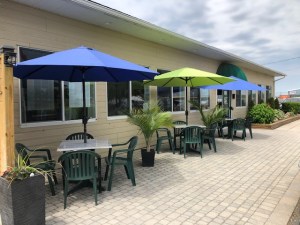 Available
On the day of this post, March 12, there is still a lot of snow on the ground and a cool chill in the air.  But despite Winter not relinquishing it's hold on the weather, Spring will be here soon.  And when Spring does arrive, the 2023 golf season will follow soon behind.  We anticipate the opening of the season to arrive in mid-April, with an exact date to be confirmed later.
We have updated a number of pages on out site, including green fee and membership rates, and golf clinic, private instruction and junior summer golf camp information.  Please take a few minutes the surf our site for the updated information, and should you have any questions, please fee lfree to let us know.
For more current information, please visit our Facebook page, like it, and look out for updates and announcements.