In light of the continuing Covid-19 pandemic, we cannot at this point announce dates and themes for our amazing Men's events.  These events, which feature golf, an amazing dinner and prizes, are among the highlights of our golf calendar.  Sadly the pandemic and the subsequent restrictions placed on our food service operations put these events at risk of being cancelled.  We continue to monitor the situation, and as soon as we have positive, we will announce it to the world.  All the best, and we look forward to your participation once we are again allowed.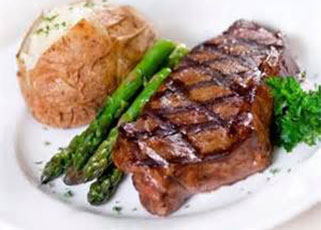 Sponsored by BARRIEFIELD MEAT MARKET, our Men's Night features 9 holes of golf, a fantastic 10oz NY Strip Dinner following play, and prizes for just $45 per person. Every Thursday evening until late September, tee times are reserved from 4:00 to 6:00PM, and over 100 men play every week. Prizes are distributed for both gross and net scores using our own modified handicapping system. This season, weekly closest to the pin prizes are sponsored by TIM BARBER, REMAX REALTY and weekly Long Drive prizes are sponsored by KINGSTON HONDA.
For more information please call 613-634-7888. Opening Night Registration will begin on April 1st.